News
Micro-Link interview: Implementing a CRM? How to overcome challenges and resistance to changes?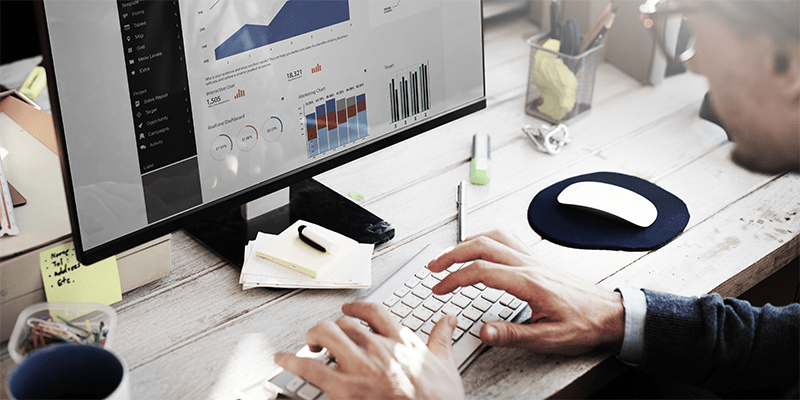 INTERVIEW
Darko Žvan
Head of Sales, Micro-Link
For those who don't know you, can we start by introducing Micro-Link and telling us what you do?
MICRO-LINK is an IT company specializing in system integration in the field of communications, with an emphasis on wireless technology, and we have 26 years of successful business behind us. We base our business on the concept of providing complete solutions to our customers, combining a broad range of technologically advanced products and communication solutions, as well as all the professional services required to implement such systems.
We provide clients with optimal solutions tailored to their needs, complete technical support, an added value for their business, as well as reliability and quality. We are proud that our solutions and services are currently being used by over 200 satisfied business customers and partners, including state companies responsible for public security (MUP, DZS, MORH), energy (HEP group, INA, Adriatic Pipeline, Plinacro, STSI), state bodies and ministries (HAKOM, Croatian Parliament, Ministry of Justice, Ministry of the Sea, Transport and Infrastructure, Croatian Pension Insurance Institute, CARNet), transport and transport control (Plovput, Croatian Air Traffic Control, ZET), telecom and infrastructure operators (VIPNet, Iskon, Optima telekom), banks (HNB, HBOR, PBZ), cities and municipalities, utility companies, educational institutions, healthcare, manufacturing, hotels and tourist facilities, etc.
In the last few years, we have also strengthened the distribution part of our business, which we made into a separate company AdriNet in early 2015. Through AdriNet, we have expanded our market reach throughout the entire Adriatic region, through a network of specialized partner companies. The existing engineering expertise in the segment of wireless technologies has enabled us to provide our partners with all the necessary professional services and education, thus highlighting the concept of value-added distribution.
The portfolio of both companies is based on the latest technological solutions in the ICT field.
How are sales and marketing teams in Micro-Link and AdriNet organized?
From the perspective of Micro-Link, we segmented the marketing into certain industries, and our sales and marketing approach is tailored to the specific needs of customers within each target vertical. Throughout the past, we have realized that the best results are achieved when we clearly define and professionalize Key Customer Managers who, with the support of technical teams, are responsible for selling the full range of Micro-Link products. Sales organized around salespeople specializing in particular solutions or technologies has proved to be less successful, primarily due to difficult customer relationship management and smaller synergic effects of different solutions we offer. Distributive sales within AdriNet has been, for the time being, organized exclusively on a territorial basis, so that Distribution Managers are responsible for individual countries or regions.
Micro-Link has been successful and stable for 26 years now. How did you decide to implement a CRM solution?
Although we have been successful in the market for more than a quarter of a century, our organization has grown rapidly in recent years, both by the number of employees, the revenue, the number of clients, the number of bids issued and the contracts signed. Though growth is an excellent thing in itself, from the perspective of organization, management and reporting, it was also a big challenge for us. One of Micro-Link's strategic goals was to reduce the business risk stemming from the dependence on several large projects that traditionally meant a big portion of revenue in any given business year, while at the same we wanted to increase the share revenue from smaller projects. Without high-quality IT support for the entire business, the integral part of which is CRM, it would simply not be possible to solve the challenges described.
How did you end up choosing Salesforce?
Prior to our first real encounter with the Salesforce system, we discussed possibilities of implementing some of the competing CRM solutions, within our Digital Business Transformation project, as well as implementing new ERP and document management systems. None of the solutions considered at that time seemed to us an ideal solution that would meet most of our requirements with an acceptable investment. Other than the price, we were most skeptical about how simple and intuitive the solutions were, and about the implementation of many different business processes within one organization, and how it could integrate with the systems we were already implementing. When we have already decided to leave the CRM decision for sometime later, we were invited to the last year's Salesforce event organized by HSM informatika, where we were first introduced to the possibilities of the system. Soon afterwards, we started having serious talks and made the decision that this was the way we wanted to go.
What do you think was the biggest challenge when implementing Salesforce?
For us as future Salesforce users, the biggest challenge at the implementation stage was to look at the solution options and our needs, and to clearly define what we really wanted to get out of a CRM. This is an extremely critical phase in which it is necessary to take enough time and internal resources to look at things from all angels and define guidelines well. At this point, there is no doubt that an experienced consultant company plays a key role, as they take the future user through all the possibilities and help them define optimal options and processes. Without such support, despite all the advances capabilities of Salesforce, you risk ending up with a system that will end up working for itself and will throttle your business.
Thanks to HSM informatika, we went through this process relatively easily, and in a very short time, we came to a solution that fully addressed the challenges that were the reason we decided to implement a CRM in the first place.
A successful CRM implementation is a crucial first step. However, in order for a new system to bring the maximum benefit to a company, it is extremely important that employees, especially those in marketing and sales, actually use it. What were your experiences with accepting Salesforce within the company and what do you do so it would be user more actively?
Resistance to changes always exists. Especially in the initial stages of implementation, when users experience CRM as just another unnecessary commitment that will deprive them of part of their precious time, and do not recognize or trust the benefits that the system will bring them over time. From our experience, the following is key to painless adoption of the system in everyday work:
System design that encourages productivity and does not hinder it. It's not a good idea to overwhelm the system with unnecessary information, steps and processes.
Educate users to be experts and how they can make Salesforce work for them more than they work for it.
Implement Salesforce with key business processes that can no longer be done in any other way (for example, making bids).
From a manager's perspective, advocate and stick to a "If it's not in Salesforce, it hasn't happened" mindset.
As soon as possible, review and abolish all business processes, records and databases that were used before implementation, and now completely or partially overlap with information available in Salesforce.
In different part of the organization, the phases of deploying Salesforce in everyday work were slightly different, and these are the conclusions we've come to thanks to that.
What is your general experience of using Salesforce, for example in managing sales opportunities and client activities, making and using reports, etc. How reliable is the solution in your everyday work?
Our experiences are very good. The system is consistent and reliable during everyday work. No matter where you use it from and on which platform – if there is an internet connection, you can access all your tools and data. This greatly facilitates work, especially to salespeople, who can enter or access data while outside the office, visiting clients or traveling.
Do you feel improvements in everyday work? In what segments has Salesforce helped you?
Yes, we can se improvements literally every day. Salesforce has helped us in many business segments, but I would certainly point out that the sales opportunity management system is now superiorly better. There are no more issues with skipping important steps of the process and we no longer miss smaller opportunities which we would sometimes miss because we were focused on bigger projects. The results of this are already visible in the sales results of the company.
We also see great progress in planning and tracking business, as well as reporting. Through custom reports and dashboards, we have access to up-to-date information on current values of contracted projects, earnings and expected revenues at any time, which makes it a lot easier to make business decisions.
As Head of Sales with personal experience in implementing Salesforce, do you have any advice on what to keep track of before and during an implementation?
As I have already mentioned in my responses, I advise that, when defining the requirements and the scope of the implementation process, that all relevant stakeholders are involved, in order to gather all possible needs in one place. Enough internal resources and time for reflection must be devoted to the process. It's certainly good practice within organizations to set up a project sponsor with decision-making powers that will support the implementation of the project and provide the necessary resources. Also, from my own experience, I advise that CRM be introduced at a time of organizational stability. If the company is facing or is undergoing major reorganization, it is desirable to first implement a new organizational scheme, and them introduce a CRM at a later date.