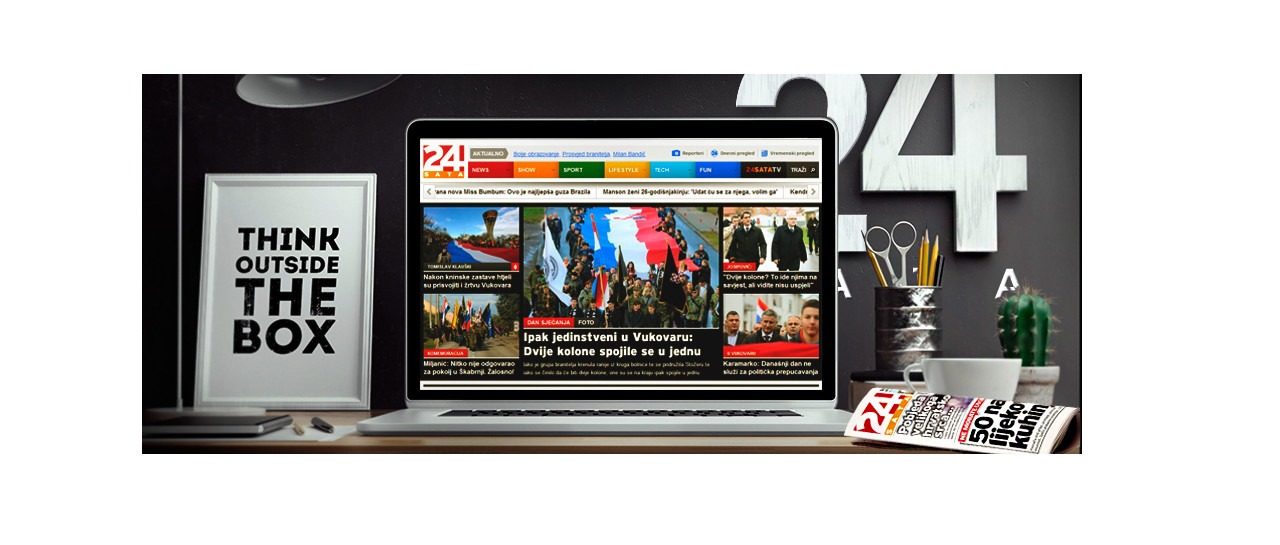 Introduction
Leading the media revolution
24sata is the media house with the largest number of awards and recognitions won in the region, consisting of numeorus specialized brands with an overall daily reach of 2 million people. Besides the print edition we all know and love, their digital presence has also grown impressively and they are no strangers to specialized projects either. They are one of the main reasons we are now specialized in creating solutions for media platforms and we couldn't be happier!
Challenge
No specifics found
Due to the fact that 24sata has numeorus brands, it was extremely easy to lose information in various different systems and channels – there was no single place to keep track of all sales activities. This made it impossible to create an in-depth report for sales. The most important thing for them was the ability to keep track of selling and delivering advertising space.
Goals
All brands in one place
Storing all the data in one place, having a real-time insight into sales, standardized processes for all brands under 24sata, having everyone use only one system, improve efficiency, creating a powerful and responsive system for fast and easy reporting.
Process
Laying down the foundation
We started by creating a singular database of products and contacts as a foundation for keeping a quality record of all sales interactions. We also created reports for keeping track of sales team activities, as well as financial reports vital for making further strategic decisions.
Results
CRM as the backbone
CRM has become the center of all activities and the only way – their rule is "if it's not in Salesforce, it didn't happen". Thanks to this approach they now now have transparent and simple communication. Having each advertising space they sold in one place has helped them to move towards data-driven decision making, rather than basing decisions on a feeling. Salesforce has enabled them to create a new, logical and structured way of keeping track of their income. They also improved task distribution because now they can see who is overloaded with work and delegate tasks accordingly. Creating offers is also easier than before – they are not made from scratch, but created using Salesforce templates, which speeds things up. Exchanging data between the systems is now automated, which means more time for the employees to focus on other tasks.
After the initial implementation we developed a project management tool, which made meetings and creating reports easier for the management, and a personnel solution to keep track of vacation days. This has made Salesforce a comprehensive solution valuable to all departments, not only sales.

Ready to take your company to the next level?
Great! Leave us a note and we will get back to you, fast