After months and months of brainstorming and hard work with exceptional creative minds from Señor and Human, you are now looking at our new brand, visual identity and web page. Why all at once? Because after more than 30 years on the market, the business transformation we went through and the want and need for change… It is now time for a new HSM. 
What changed?
1. Our name
We shortened "HSM informatika" to a recognisable "HSM" which stands for our core belief – Human sense moves Technology and business. This is also a little hommage to the people who are the driving force of the company, the technology and the success of our clients.
2. Our visual identity
The core element of our new identity is an impulse. Why an impulse? People are always there to push you and give you the impulse to go further. They move technology. On the other hand, digital solutions are the ones which push businesses forward. This is the reason the core element of our new visual identity is the impulse.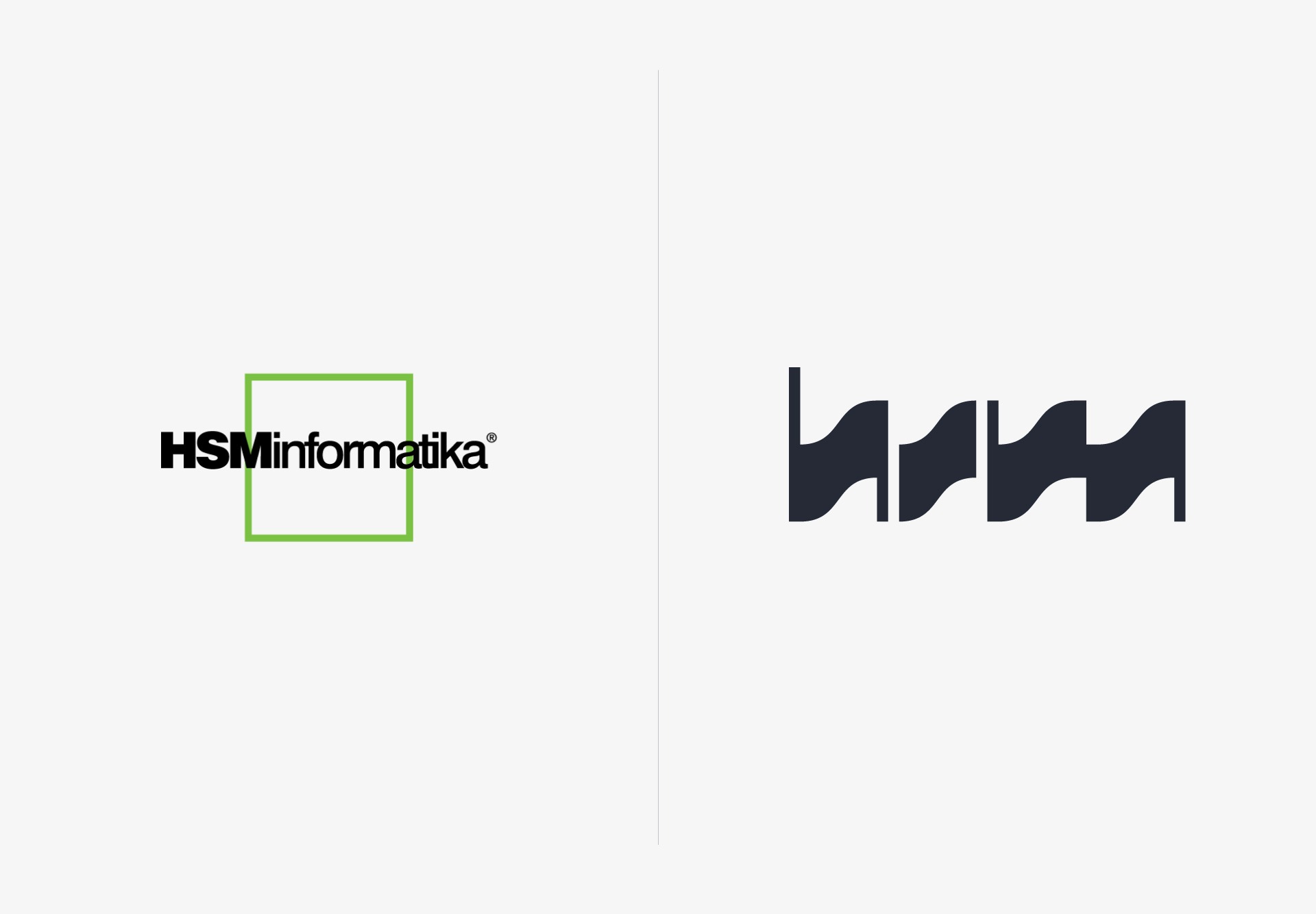 3. Our strategy and management
The transformation of our business had a great effect on our rebranding. Our business used to be focused on software and hardware distribution, but nowadays we direct most of our resources to implementation and consulting services for the global CRM platform  – Salesforce. We made significant changes in our business organization as well as internal processes and our team is now led by Juraj and Jakov Urbanke and Jelena Jelinić Cvirn.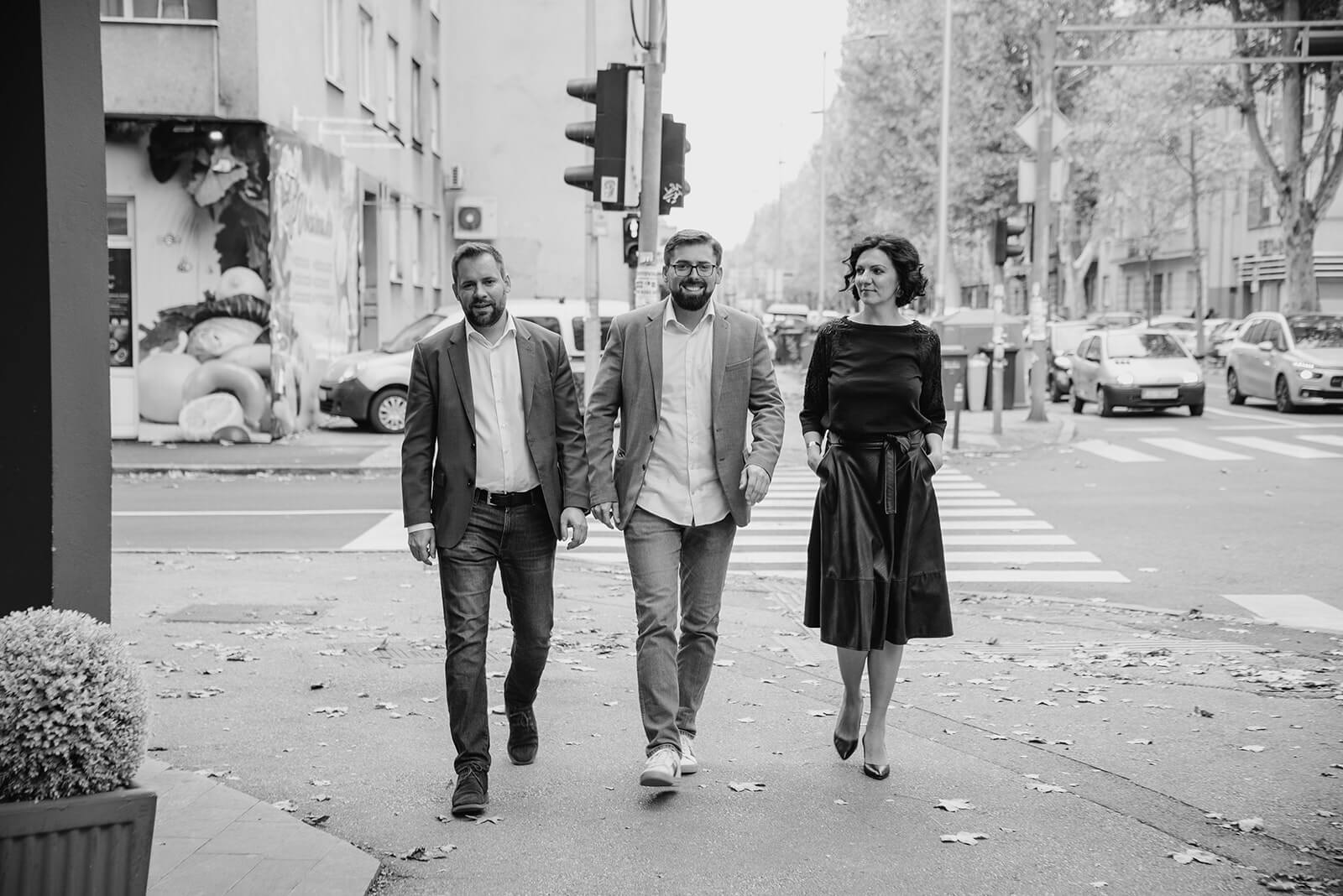 What did not change?
Even though it seems like we changed everything, that's definitely not true. Open-mindedness and a relaxed atmosphere, cozy, vibrant and creative office life are still the essence of HSM – our core values and beliefs are still the same.
1. Our values
Human. Although we're a tech company, we always put people in the centre and we see technology as a tool to make their work and business easier. Our employees and their progress is of great importance to us, as well as good relations with our clients and partners. We have a fair and honest approach and a friendly attitude. Every solution we create is a product of cooperation, openness and a great willpower to create something new and of high quality. This brings us to the next value we find very important – high quality.
High quality. Behind every our project there is a team of experts which approaches each client individually. The challenges and problems they encounter, as well as their goals, is what we mostly focus on. We create the solutions according to their needs. We have a winning combination for top quality  – world class software solutions combined with the knowledge and experience HSM has.
Intelligent. For our clients, we always give our best to find the exact solution which will cover their unique combination of needs. We see each project as an opportunity to learn and grow. We enjoy developing new, creative and intelligent solutions which will improve out clients' business.
2. Our core
In our core we are still an approachable consultant for digital business solutions. Our employees are motivated experts who care about a stable and comfortable workplace which supports them. Our clients are successful companies and individuals interested in trends and new technologies and highly motivated to be even more successful.
The energy and knowledge of our people push us further every day. We will always develop creative digital solutions which help others improve their business – HSM is the consultant for an intelligent way of doing business.