HSM informatika and VSITE signed a cooperation agreement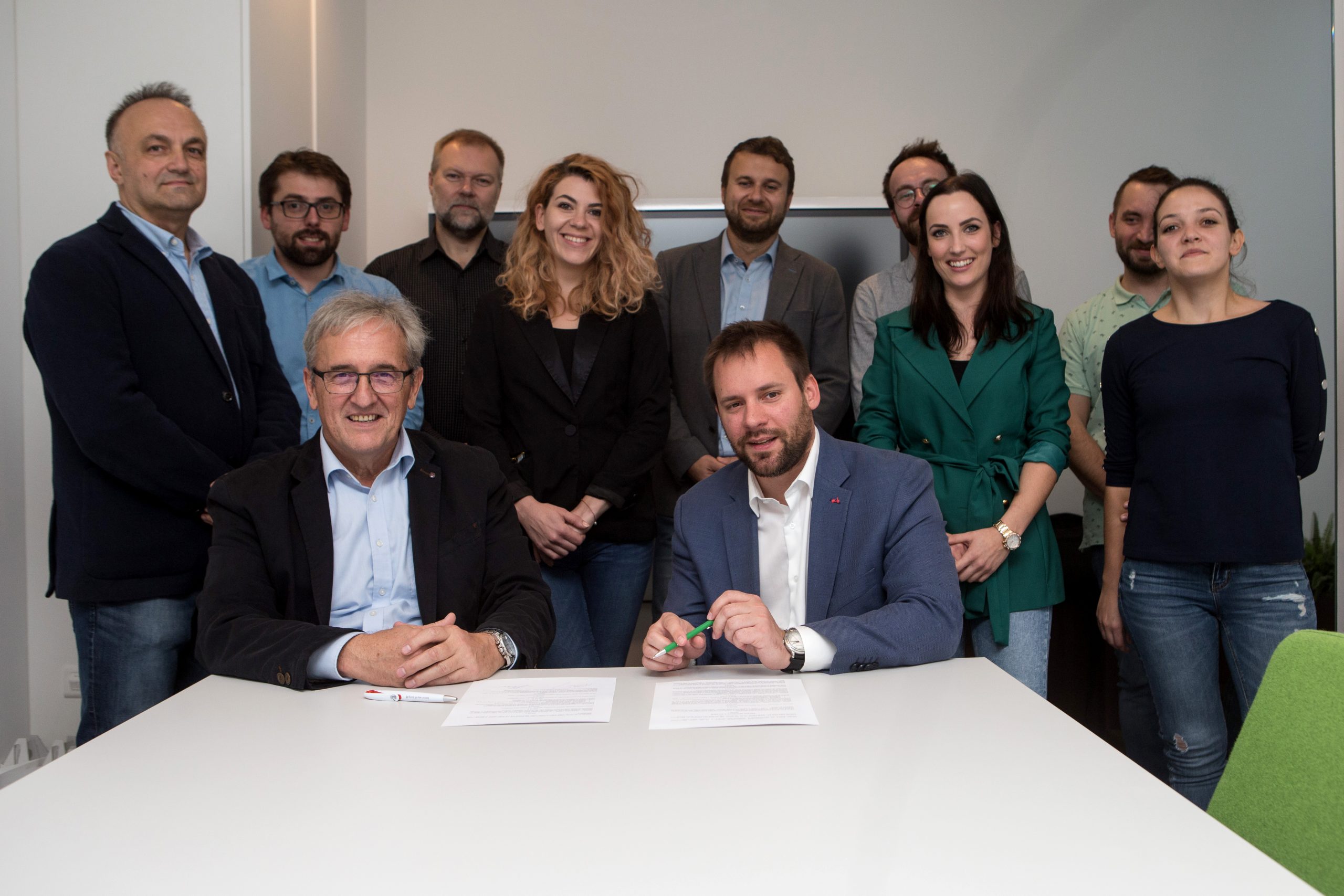 HSM informatika and College for Information Technology  – VSITE signed a contract of cooperation which will result in joint projects and give students an opportunity to gain experience.
Students will have the opportunity to apply for an annual scholarship competition, do an internship, get a mentorship for their graduate thesis, attend lectures and workshops by experts from HSM, and work while finishing their studies. In this way students will get an insight into teamwork in a real workplace and learn how to express their opinion, negotiate and understand processes vital to everyday business.
This contract means that HSM informatika and VSITE will cooperate on various projects of mutual interest. VSITE can contribute to projects in various ways, such as design and maintenance of network resources, design, production and maintenance of business IT systems on different platforms, as well as designing electronic components.
"We are really happy HSM-informatika, one of the longest-standing IT companies in Croatia, recognised in us a trusting partner for this valuable cooperation. We believe students are those that will make the most out of this. College for Information Technology has also recognised the potential of the leading customer relationship management solution, Salesforce. We are thrilled to implement it into our teaching and business processes." – said Milorad Nikitović, dean at the College for Information Technology.
"Lately, it has been challenging to find and keep qualified IT experts, and for many years now we have been talking about a deficit in specialized personnel. We decided that we will not just passively observe and comment on the situation, but rather have a proactive approach. We appreciate the professors and the administration at the College for Information Technology, so we see this project as a natural extension of our cooperation through the years. This is a long but, we believe, the only correct way to help create qualified personnel which can contribute, and one day maybe lead our Salesforce implementation projects. We have implemented Salesforce to dozens of successful companies such as Greyp Bikes, Rimac, IN2 and 24sata. We believe this is only the beginning of a digital transformation for which we will need Salesforce specialists of different profiles – developers, consultants and business analysts, which makes this cooperation even more worthwhile." – said Jakov Urbanke, Cloud Consulting Director at HSM informatika.