5 reasons why you need an interactive display
Gordana Kadoić, Education Account Executive | 30.01.2023.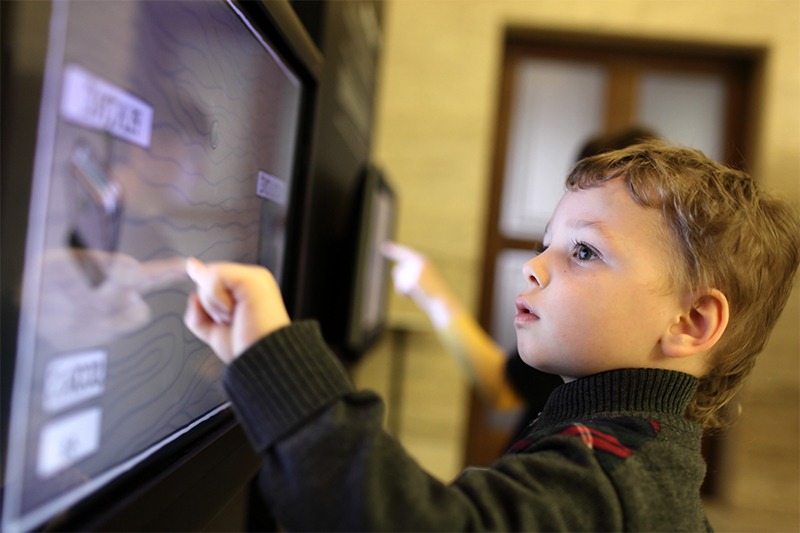 Digital technology continuously shapes the way of working and transferring knowledge.
The future of working with students is interactive, and we bring you the most important reasons why learning is easier with digital content:
ADVANTAGES OF INTERACTIVE TEACHING
Interesting and motivating transfer of knowledge – teaching material presented via an interactive screen is more comprehensible, dynamic and fun, and the amount of memorized content is 55% higher
Intensive learning – interactive screens successfully connect different learning styles through visual, sound and interactive composition, and students experience the teaching content through a new dimension
Quick integration – teachers and professors have the option of choosing to prepare a variety of teaching content through movies, graphics, photos, illustrations, videos, presentations, etc. using the "start and learn" system, while on the screen, the interaction takes place via 40 touch points that enable simultaneous multi-user work on the screen (the material being worked on can be marked, and marks, colors and styles can be changed with the movement of a finger or pen)
It replaces several devices at once – you no longer need a board, canvas and projector, markers, sponges, chalks, erasers, speakers, etc., because you now have it all in one device
They have a built-in Android system – no computer is needed to work on the screen, there are no additional license costs, they have educational software for creating maps, tasks, videos, games, quizzes, digital mental maps, etc., and the content can be stored and shared with others to users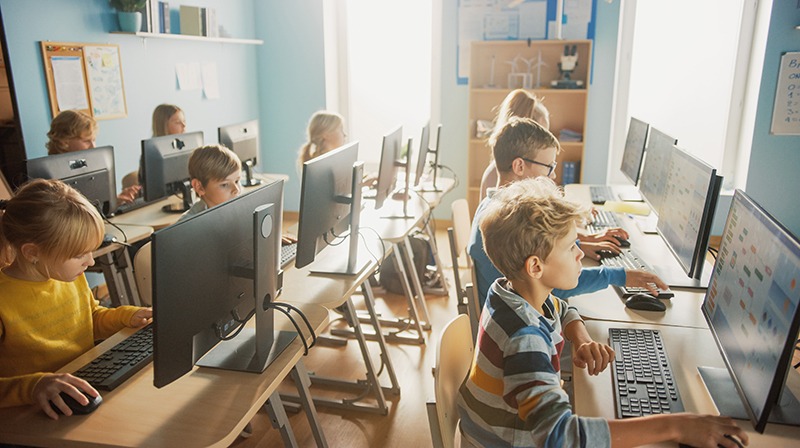 In classroom
Teachers and professors who use interactive screens in classes highlighted the quick and creative preparation of materials for imparting knowledge as the biggest advantage, and as the biggest positive change they noticed that students listen more intensively during class, are more active and motivated to work.
They are most often used for:
presentation of prepared content
writing and interacting with students (instead of the blackboard)
saving the created content
sending materials to students who were not present at class
online classes (and a combination of classes for students who are also present online)
preparing exams, various quizzes and questionnaires, and using the results
cooperation with other colleagues
connecting through different platforms for communication (Google meet, Zoom, Skype, MS Teams, etc.)
Specifications
Our interactive screens support Windows and Mac operating systems, the only prerequisite is that you are connected to WiFi. Interactive screens work like personal computers and on the screens you can find tools for editing texts, tables and presentations, Internet search engines and many applications. There are personal and shared disks as space for saving personal and joint documents, and the interactive screen allows writing and marking on any document from any source, and simultaneously saving.
When choosing a quality interactive screen, it is necessary to take care of:
the quality of the production of the screen itself (zero-gap technology means that there is no space or air between the LCD screen and the protective glass, which enables a faster and more precise response of the screen to the touch and less glare)
supplier's warranty
support and service, and help with use
product availability
embedded software