Modern technology in the service of the educational and business sectors
Gordana Kadoić, Education Account Executive | 11.09.2023.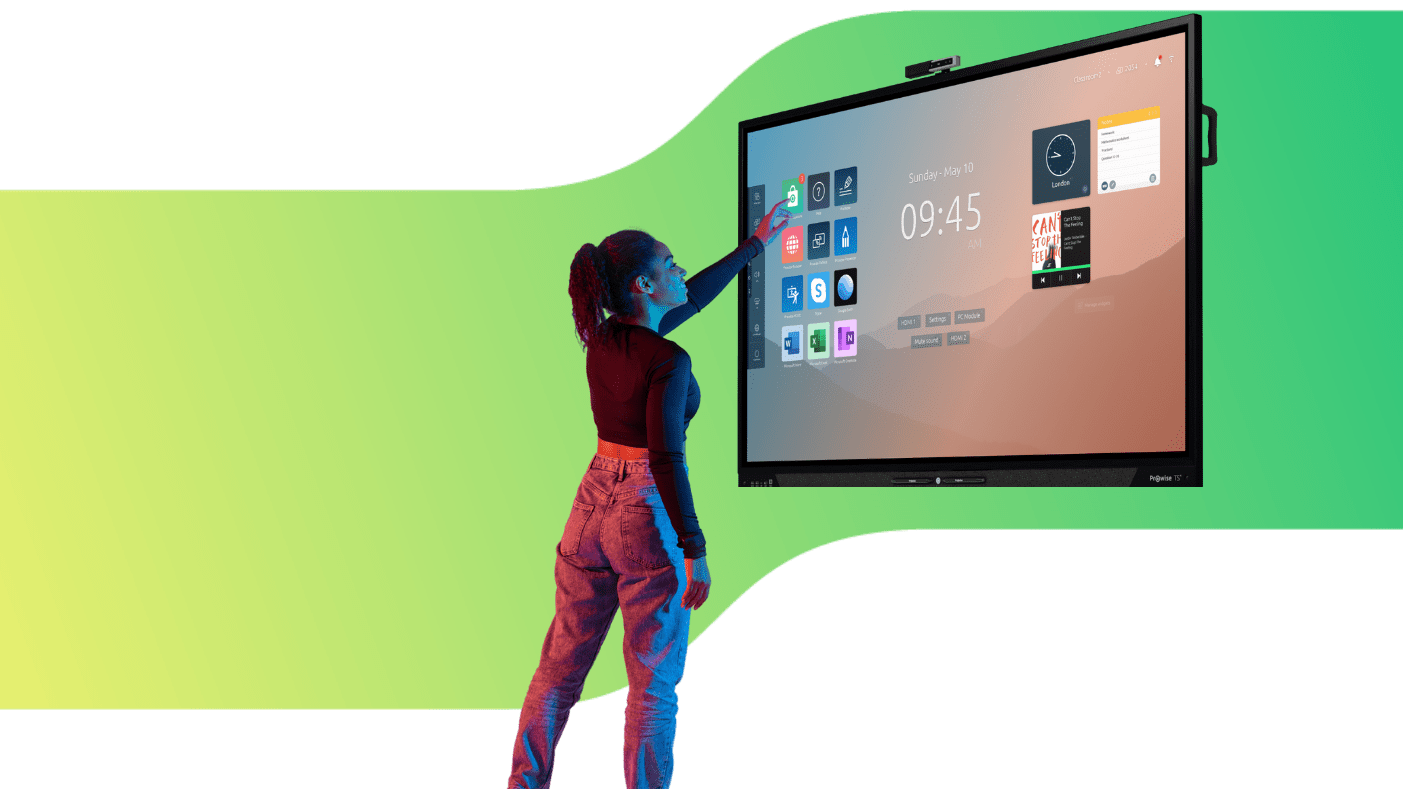 Today, it is impossible to imagine any sector without modern technology, the use of which is a feature of modern teaching in the educational sector, as well as the advanced level of digitization of operations in the business sector.
Most social activities will simply use multimedia devices as standard.
Multimedia technology in the education sector
In the education sector, multimedia technology enables better and easier learning for students, and faster and better quality transfer of knowledge for teachers, as well as mutual interaction.
Today's professors devote more and more time to the organization of teaching and learning and are increasingly supporting students in acquiring new knowledge.
This would mean that at the center of this process is the student and his activity in relation to the content.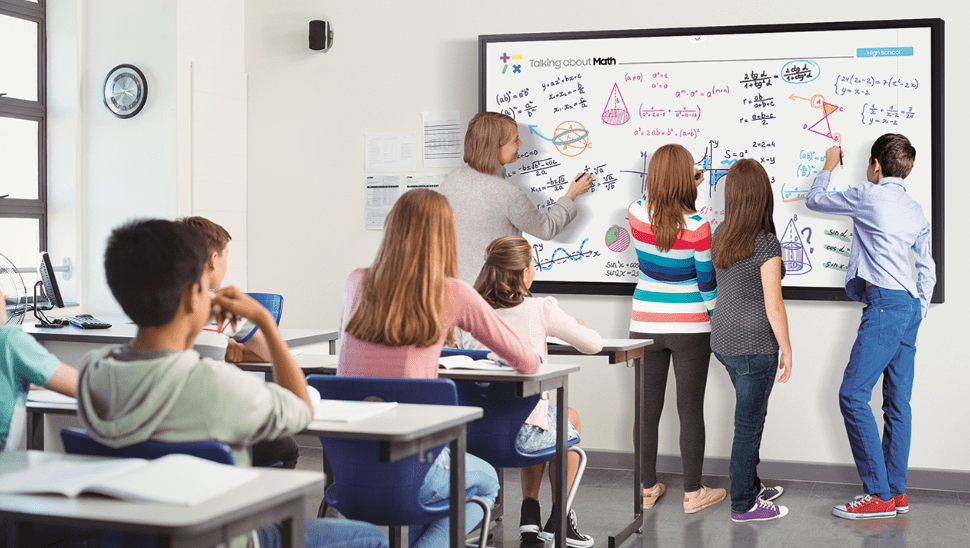 It is known that today's generations of students accept content in a different way because they grow up with modern technology, so educational methods are carried out through the following sources:
visual
auditory
audiovisual
textual
Multimedia equipment in the educational sector transforms a passive listener into an active participant and, in doing so, develops their specific competencies and their interest in cooperation grows.
Multimedia content was created to capture as many human senses as possible at the same time. By using such content in the teaching process, we significantly contribute to successful teaching because we usually remember 10% of what we read, 20% of what we hear, 30% of what we see, 50% of what we hear and see, 70% of what we say and write ourselves, and 90 % of what we say and do ourselves.
There is an increasing need for experts in the fields of science, technology, mathematics and engineering, so let's create STEM talents, creatives and innovators!
New technologies and trends in business
The success formula, in addition to luck, requires constant monitoring of new trends as well as recognition of the advantages of their application in one's own business.
New technologies enable companies to:
products are distributed more easily, faster and at lower costs to a greater number of users
gain an advantage over the competition
eliminate previous costs
attract and retain top industry professionals and provide employees with the tools to be more productive.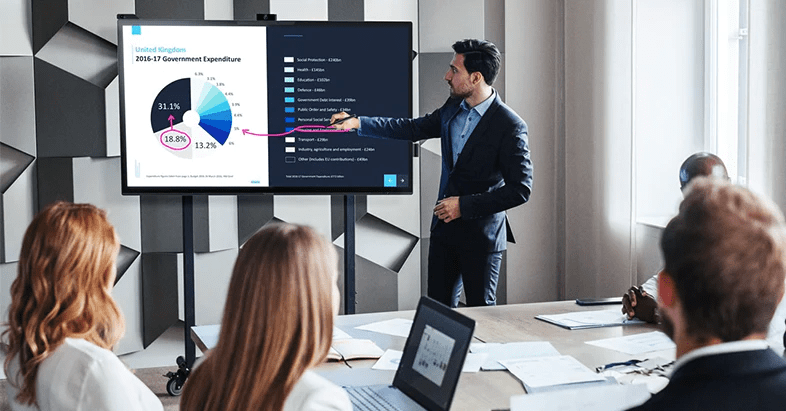 The way we work, learn and collaborate has changed. Companies are installing interactive touch screens and content sharing applications in their meeting rooms and spaces to facilitate the presentation and sharing of content.
Interactive communication is essential for an effective presentation or meeting, and interactive technology has become a key tool.
Interactive screens are the perfect addition to any meeting or conference room, and everyone on the team can participate actively and intuitively.
Why interactive display?
Interactive display allow you to share display content with meeting members in real time
contents created on the display can be saved and shared with other users via email or QR code
manage the content on the display with the possibility of various types of marking (annotations) and using content from the web, applications, HD photos or 4K video
you improve the digital collaboration of your employees and clients (70% higher mutual engagement)
you enable quality remote work (online meetings) and save on travel costs