Salesforce, the world's leading CRM solution, was presented today in Zagreb before almost a hundred general, marketing and sales directors. 
They were gathered at the Double Tree by Hilton by HSM informatika, the only registered Salesforce partner in Croatia. CRM solutions were developed to make communication with clients easier, and help improve marketing and sales processes. For the last ten years Salesforce has the biggest market share in this field.
Hrvoje Supić, Salesforce Sales Director for Eastern Europe and Russia, pointed out great advantages this solution can bring to companies, such as a better relationship with the customers, incomparably better cooperation among employees and an improved communication with partners. Better  management of marketing campaigns and sales processes result in more satisfied clients and income growth. This can be clearly seen in the results achieved by Salesforce users.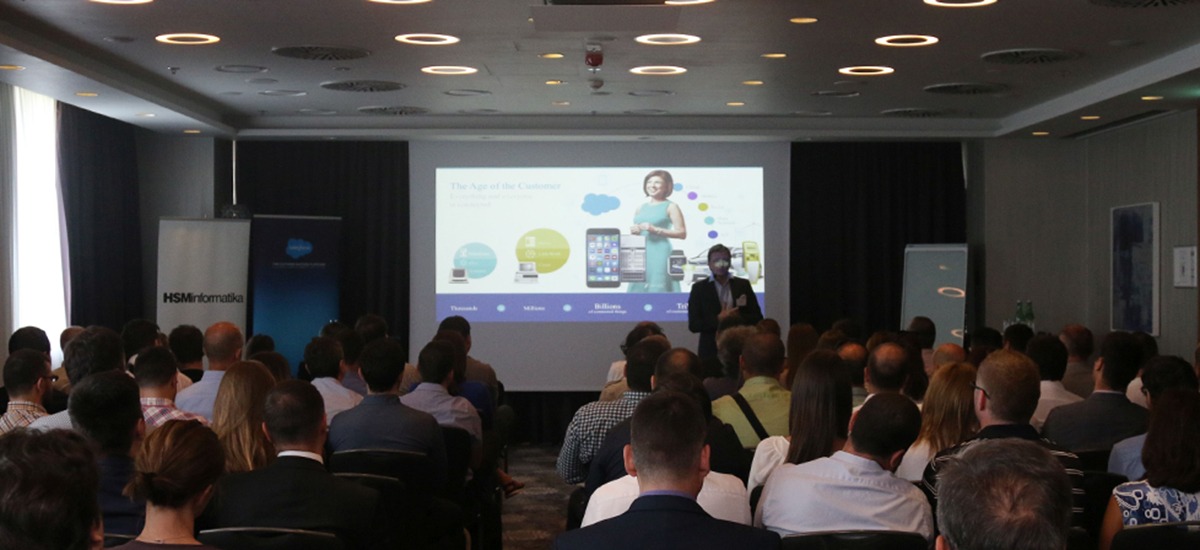 According to Forbes, Salesforce has been at the very top of the most innovative companies in the world for six years. This solution is constantly improved and upgraded with new features.
Juraj and Jakov Urbanke, General and Operative Directors of HSM informatika have presented the advantages and reasons why many companies opt for Salesforce, whether the are small, medium-sized or large corporations. The attendees could hear first-hand experience of Salesforce implementation from Lemax. In less than a year, they increased their sales by 31 percent compared to the same period last year.